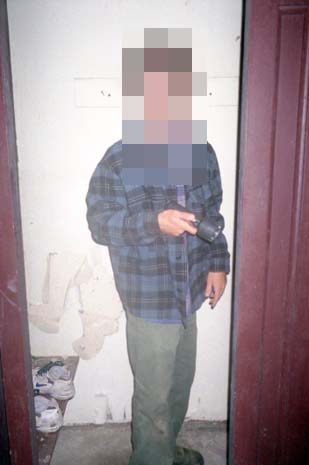 This is a shower stall in a bathroom off the brown and white hallway.

We had marvelled at the lack of graffiti in this place - unusual for an abandoned site in the crowded, overrun SF Bay Area. Here we found the first evidence of previous trespassers... note the sneakers on the bench at lower left, which were there when we arrived.

Whenever I find something like this on one of these expeditions, I always wonder: who came here and left without their shoes?