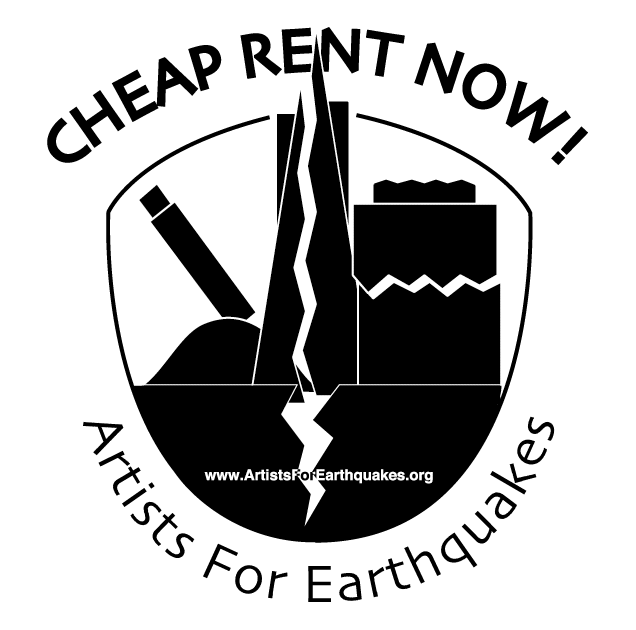 Under Construction
Artists For Earthquakes is an activist group concerned with issues of sustaining livability and arts culture in Vapid City. We seek a solution to this city's housing and arts crises by promoting a 'quake-positive' agenda including social activism and seismic instigation.
MAYOR WILLIE WINGNUT WON'T LISTEN TO US
MAYBE HE'LL LISTEN TO THE SAN ANDREAS FAULT
For further information please email QuakeNow@ArtistsForEarthquakes.org.
Artists For Earthquakes periodically engages in actions to voice our support for the Seismic Solution to Vapid City's current woes. Future plans include:
open call for a mathematician to calculate the resonant frequency of the peninsula
distribution of Earthquake Provocation Kits and pro-quake propaganda
outdoor pro-quake rally - performances by evicted bands, lots of drum troupes, pro-earthquake speeches, and a general good time for all
ongoing performance by the elite Hayward Fault Tapdancing Corps (already in progress)
promotion of earthquake preparedness and training (we don't want to see humans hurt, just property values.)
To receive notices of future Artists for Earthquakes activities, meetings, and news, please submit your email address:

Links of interest: